Yoakum's three parks are a wonderful way to enjoy a picnic with family and friends, or just an afternoon of relaxation in nature!
Centennial Park - Located on West Grand Avenue in Yoakum, Centennial Park sits on land donated by the Stevens Family. After the erection of the flag pole to commemorate the US Bicentennial; the gazebo commemorating the Texas Sesquicentennial and the foot bridge to commemorating Yoakum's Centennial, the park was re-named "Centennial Park". During Christmas, the park is festively decorated and a big red fire truck brings Santa and Mrs. Claus for a visit.
City Park  - Yoakum's Municipal Park is truly a community gem! It boasts one of the finest municipal golf courses in the region with a nine hole course that is open to the public. Beautifully located on 150 acres, the park features a fishing pond, soccer fields, jogging trail, BBQ pits, basketball and tennis courts, family swimming pool, new playscape, covered pavilion for picnics, public telephones, showers and clean restrooms. The park is located just two miles from downtown shopping.
Mack Jamison Park – Beautiful, large oak trees invite you to enjoy an afternoon of fun at the Mack Jamison Park for your next family gathering. Equipped with a large 4' x 8' barbecue pit, picnic tables, pavilion, playscape, basketball court, baseball field and restrooms, the park is close enough to downtown to be convenient if supplies are needed, yet far enough away to be serene and peaceful.
Located in Yoakum's Municipal Park, the Yoakum Golf Course is open to the public and in 2007 was rated as one of the top 15 9-hole golf courses in the state of Texas. This 9-hole course features challenging holes, a sand trap, four water traps, and a pro shop.
In the Yoakum area from March to May, there are highways and by ways in which to enjoy the beautiful wildflowers of this area that include native bluebonnets, Indian blankets, primroses, buttercups, hollyhocks, and so many more. One such route includes a segment of Highway 77-A from Yoakum to Cuero that has been awarded the "Citation of Merit" from the White House for highway beauty. DeWitt County was named the Wildflower Capital of Texas by the state legislature in 1999.  Fields are splashed with an abundance of color, as if Mother Nature were painting her landscape like a canvas. Wildflowers are along the roads that connect the small communities in the area. They are on private and public lands and in front of homes and businesses. Former First Lady, Lady Bird Johnson, promoted a beautification campaign in the 1960s. The Texas Highway Department seeded many roadsides during her time as First Lady. The wildflowers in the Yoakum area have survived, thrived, and multiplied for decades. Remember to bring your camera to record postcard beautiful scenes. Take your time to smell and touch the beauty of our wildflowers.  Click here to download a wildflower map with routes or pick one up at the Chamber Office.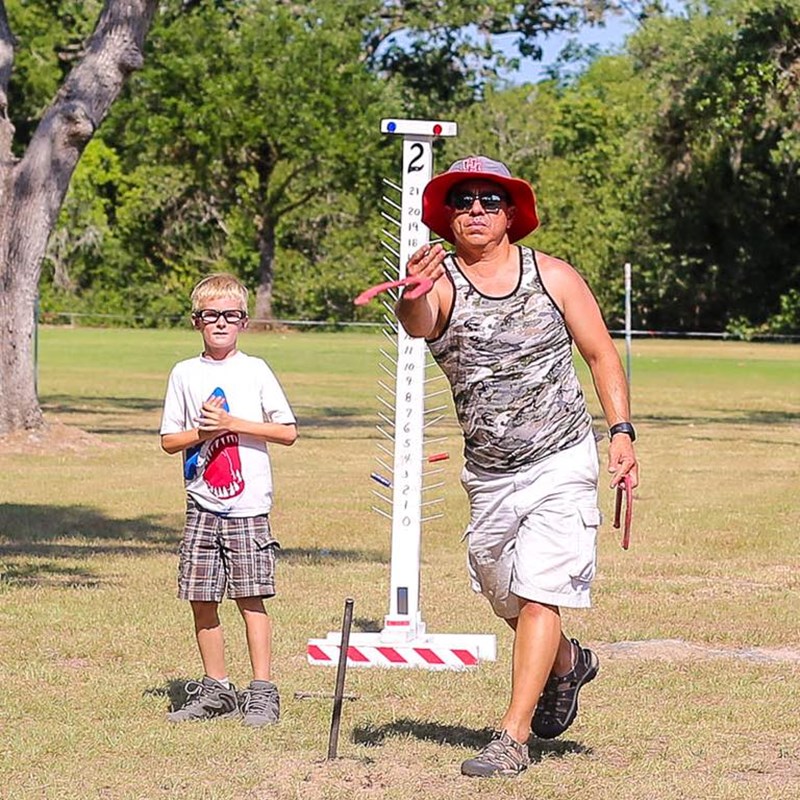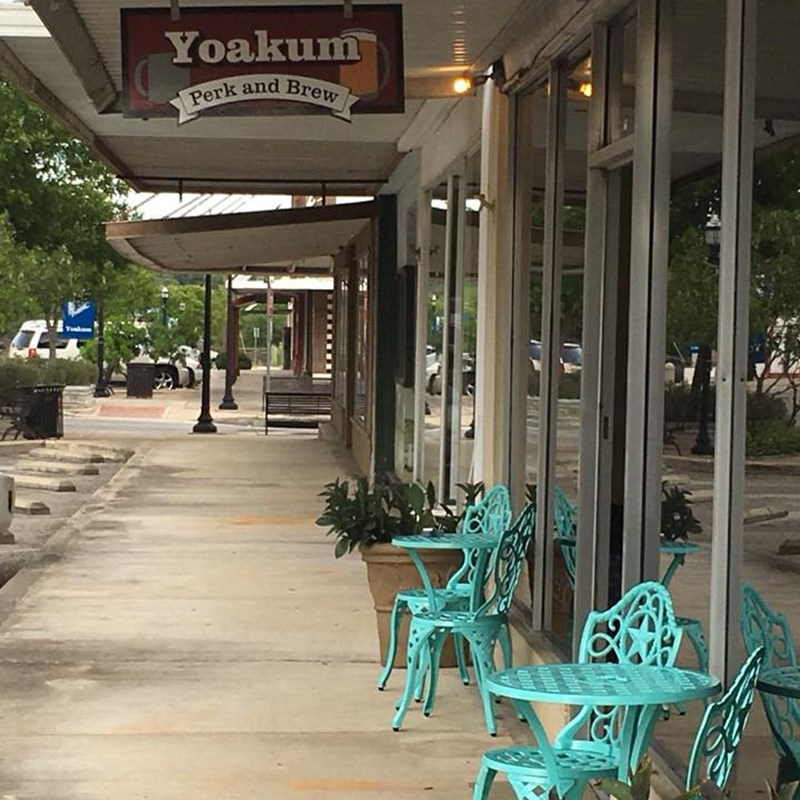 Come On By!
It's the birthplace of Texas Independence and the starting point of the Chisholm Trail... Learn more about the riches waiting for you in our South Texas region by visiting Yoakum today!